Story
Shimo-Ochiai is a little town located in Tokyo.
It's compactness and calm atmosphere make the visitor forget that they are actually in Shinjuku close to the very center of Tokyo.
The Iyoshi Cola factory is located along the banks of the Kanda River which runs through the center of the town, at a spot lined with cherry blossoms in full bloom in the springtime.
Originally, the location was home to the factory of Ryotaro Ito, a craftsman of traditional Japanese medicine.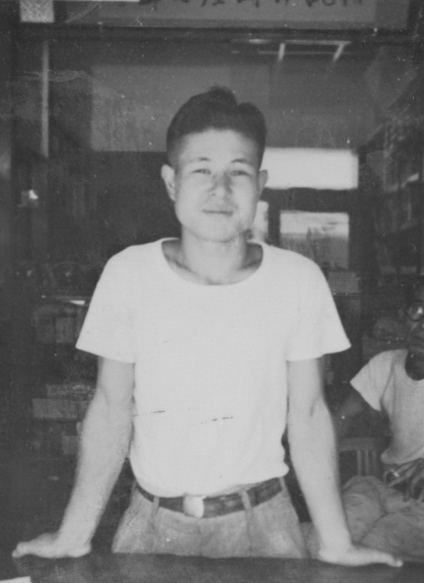 The representative of Iyoshi Cola, known as Kola Kobayashi , is the grandchild of Ryotarao Ito.
Cola enthusiast Kola Kobayashi has traveled throughout the world tasting cola, and he spent years attempting to create his own out of his desire to "create the ultimate cola that will bring joy to the person who drinks it."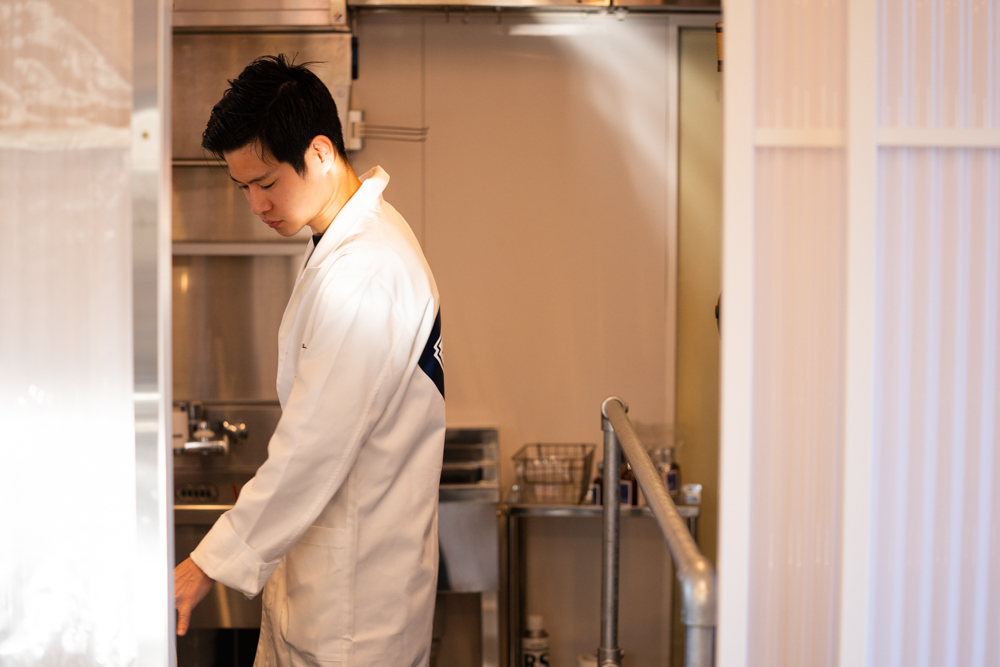 Then, two and a half years later, he found himself back at his ancestral home to organize the belongings left behind by his grandfather who had passed away. As he looked over the documents and tools left behind at his grandfather's traditional Japanese medicine factory, it occurred to him that many of those tools could also be used to make cola. He immediately began experimenting with different temperatures and processes, and this quickly resulted in cola that tasted significantly better. With this, Kola Kobayashi had broken out of his shell as a cola craftsman.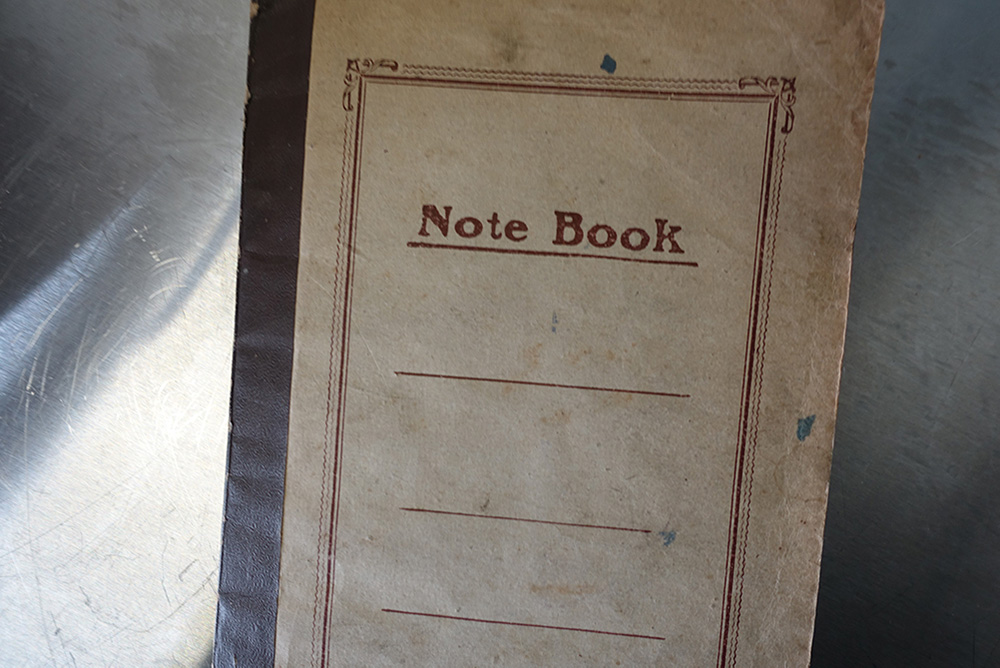 He realized, "This is probably something that only I can do."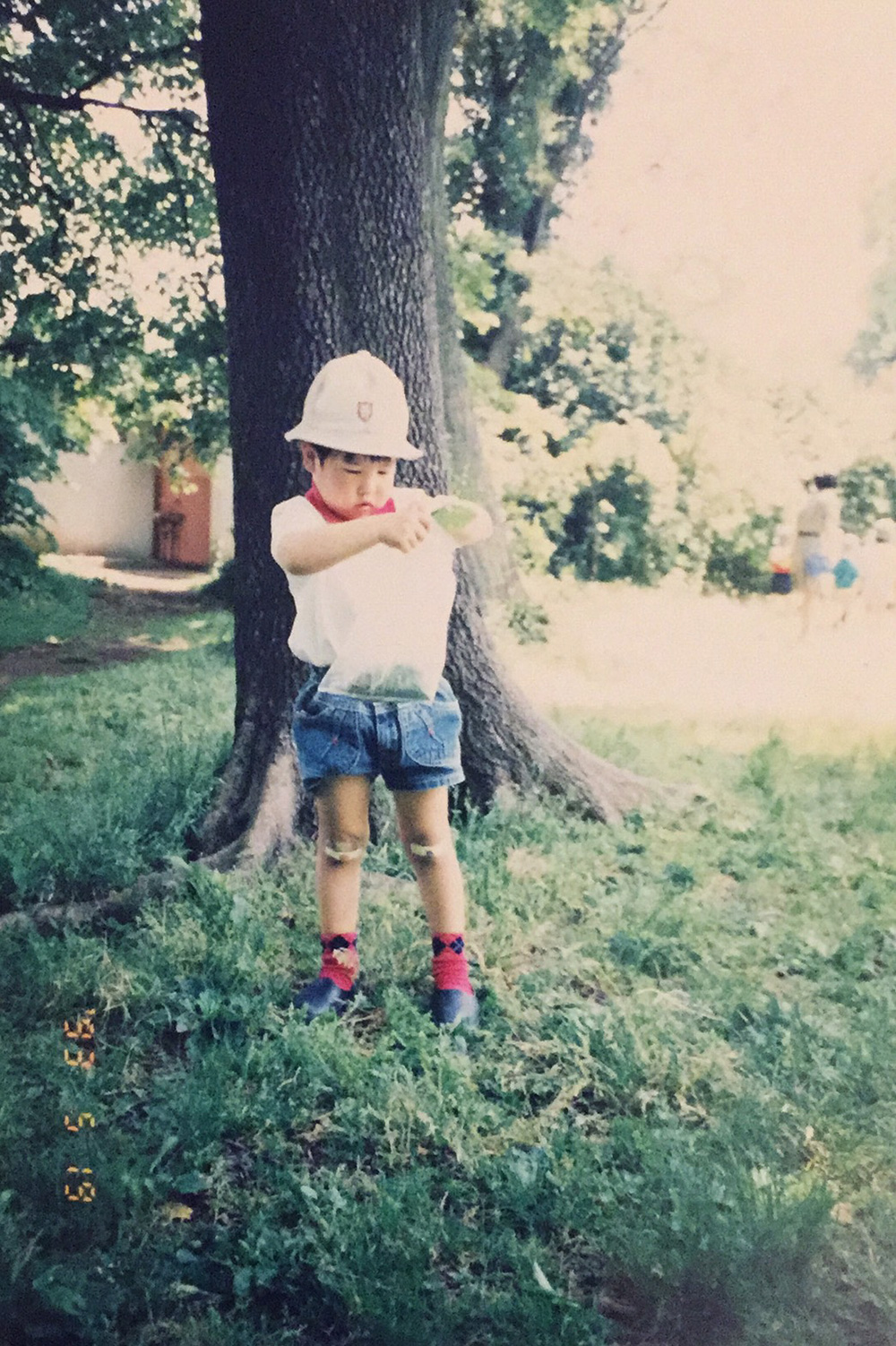 With that realization, and unable to wait any more, he built his own mobile stand, the Kawasemi-Go (The Kingfisher), and began selling cola at the Farmer's Market in Aoyama, Tokyo in July 2018.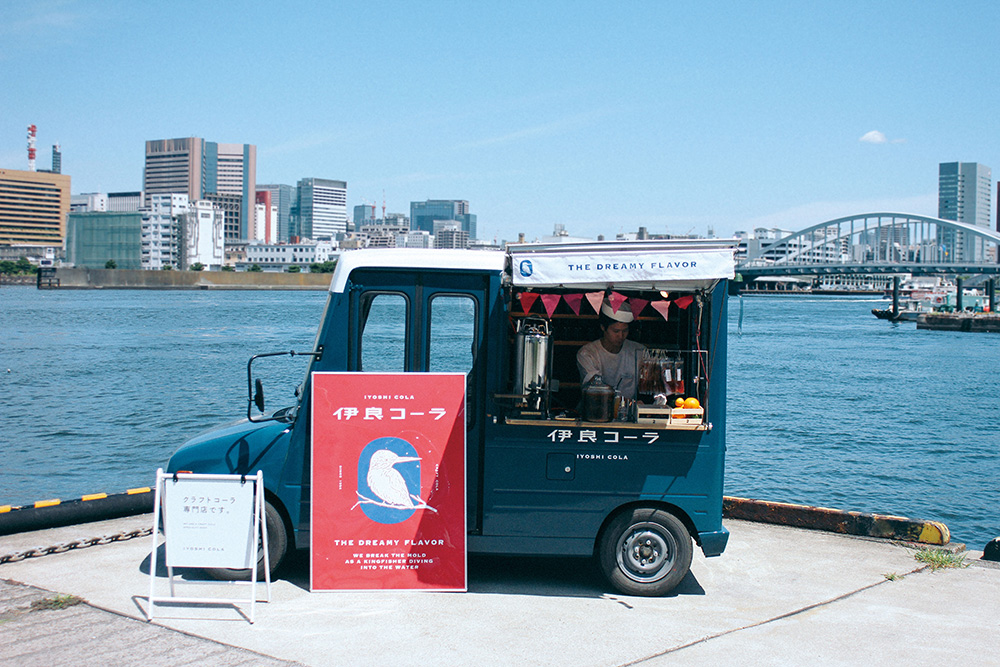 The trade name of his operation is Iyoshi Cola. He adopted the trade name of his grandfather's traditional Japanese medicine factory in order to carry on his grandfather's spirit of craftsmanship.
He chose the kingfisher (Kawasemi in Japanese) as the motif for the logo, and created the category of "craft cola" to describe the cola he produces.
This was the moment that the world's first maker and seller of craft cola was born.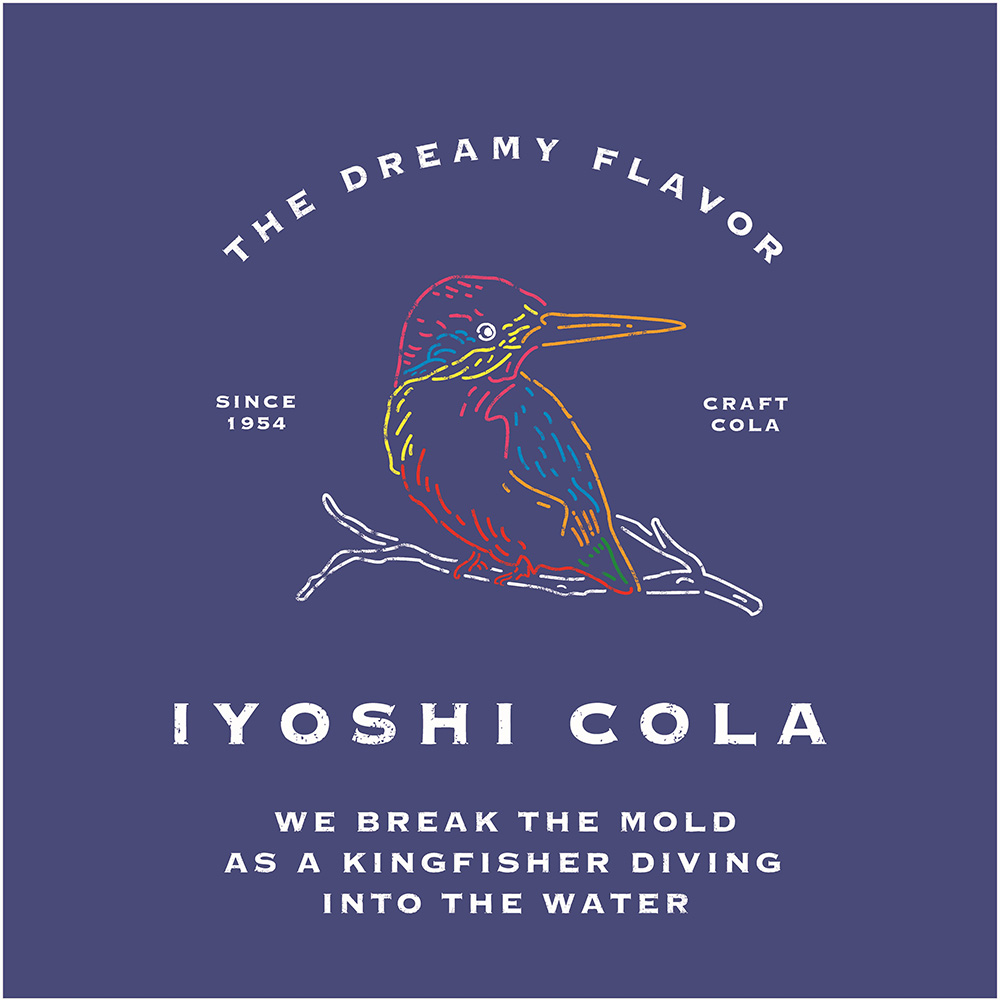 He believes that if those who discover Iyoshi Cola are surprised by the taste of his craft cola, their view of the world might change, they might be a little happier, and that might make the world a slightly better place.